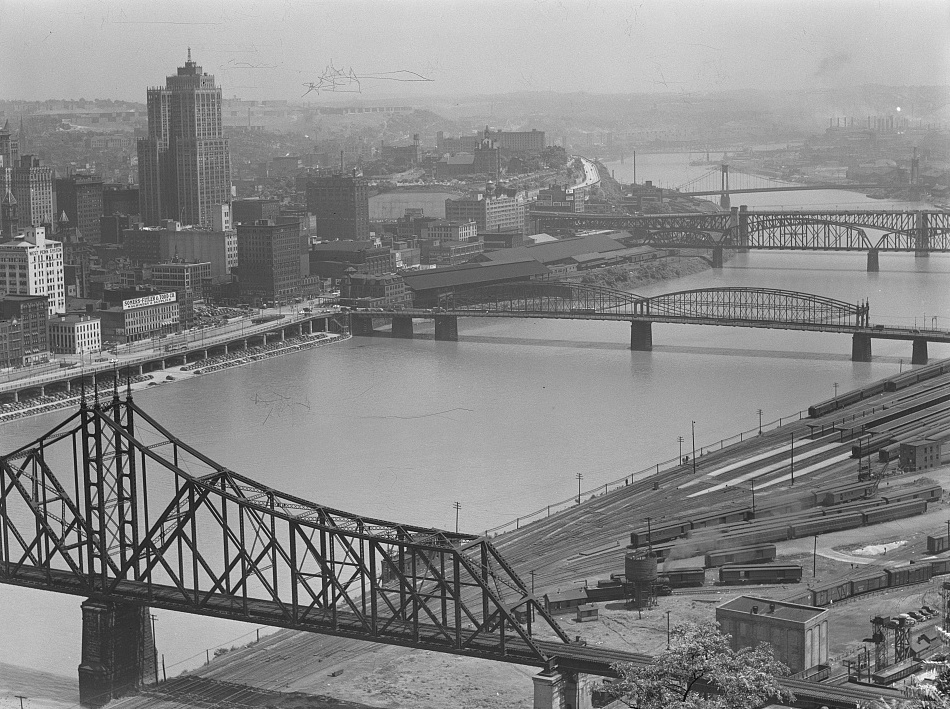 Photograph: Marion Post Wolcott, Pittsburgh, Pennsylvania, 1941. Library of Congress, Prints & Photographs Division, FSA/OWI Collection, [LC-USF34-057833-D]
Helen Trompeteler is a curator and writer based in Pittsburgh, Pennsylvania. She has eighteen years museum experience and is a specialist in photography and lens-based arts. Her curatorial practice is centered on advocating for the civic role of special collections and telling new narratives about underrepresented histories.
Helen began her career at the National Portrait Gallery, London (2002-2016), where she curated and co-curated over twenty exhibitions. These included Man Ray Portraits (2013), Snowdon: A Life in View (2014), and Audrey Hepburn: Portraits of an Icon (2016). Most recently, Helen was Senior Curator of Photographs at the Royal Collection Trust (2016-20), where she was founding project manager and lead curator of Prince Albert: His Life and Legacy. This project broadened access to the Royal Collection, Royal Archives and Royal Commission for the Exhibition of 1851 by publishing over 17,500 digitized artworks and records online for the first time. Additional research projects included with Autograph ABP, Barber Institute of Art and the University of Birmingham. Together these projects demonstrate Helen's commitment to diversifying representation in collections and expanding curatorial approaches through collaborative practice.
Alongside roles with major institutions, Helen enjoys a diverse independent practice, writing regularly for international publications and consulting on photography. Previous independent research projects include the Josef Breitenbach Research Fellowship, University of Arizona (2016), which examined the history of photography education in the United States in the post-war period. Since 2017, Helen has served on the board of Four Corners, a center for socially engaged film and photography. From 2018-2019, Helen was part of the Museums Association Transformers Program, a leadership program addressing the civic role of museums in contemporary society.